DEVIANT: This Ain't No Yoke.
(Let's pause and clap for that title. Maybe I have a future as the editor of a newspaper?)
I consider myself a grammar king and linguistically sound, but I forgot that bible-jesus-spiritual yoking is spelled differently than egg yolk. Don't be confused. (I find new ways to humble myself on a daily basis, it's great.) Furthermore, in writer's time it's Thursday afternoon (compared to the current time of whenever you're reading this) and #IMDEADTIRED so barring an infusion of caffeine or superpowers, there may be some structural or spelling errors that slip through tomorrow morning's edit.
[divider]
Can we actually chat now? Good.
I want to unpack 2 Corinthians 6:14-15 and the idea that two should not be unequally yoked. I broached this issue briefly in the relationship edition of the Monday Rundown back in February, but I will expand on that information because I believe the spiritual equality of a relationship deserves it.
First, let's examine the proper context of 2 Corinthians 6:14-15. The Bible without context offers limitless interpretations, so it is important to use God's word as He intended it, and little else. As such, here is 2 Corinthians 6, starting in verse 14, but continuing through the end of the chapter (NLT):
14 Don't team up with those who are unbelievers. How can righteousness be a partner with wickedness? How can light live with darkness? 15 What harmony can there be between Christ and the devil? How can a believer be a partner with an unbeliever?
16 And what union can there be between God's temple and idols? For we are the temple of the living God. As God said:
"I will live in them
and walk among them.
I will be their God,
and they will be my people.
17 Therefore, come out from among unbelievers,
and separate yourselves from them, says the Lord.
Don't touch their filthy things,
and I will welcome you.
18 And I will be your Father,
and you will be my sons and daughters,
says the Lord Almighty."
And this is rooted from a passage in Deuteronomy 22:
10 "You must not plow with an ox and a donkey harnessed together.
[divider]
Certainly, there was not first-century dating as we know it today. In fact, many will argue that Paul's intentions for 2 Corinthians 6:14-15 were not related to dating and marriage. I disagree. I think the parallels are clear.
Imagine you're a donkey. You're faster than the ox, you have a better diet, but the ox is bigger and more stubborn. Now picture being tied together by the neck. How awkward is that? //parallels time// Now imagine yourself married to a woman who doesn't believe in God. You'll want to give at least 10%, she won't. You'll want to pray for your kids, she'll ask you not to. These are two lives that are headed in drastically different directions. Instead of rooting their love in God and faith, it's rooted in emotions and physicality, which is a failing recipe.
We are called to deviate. If you're a lukewarm Christian, find a lukewarm Christian. If you're so on fire for God that you can't see straight, find someone who's so on fire for God that they can't see straight. It's simple… but at the end of the day we'd rather not do that. Nope, instead we would rather settle for less than God's best (rule #456: never settle) and lose out on so much of the goodness greatness that an amazing Godly marriage can provide.
[divider]
Tip #1: If you're a Christian and you're dating a non-Christian. END ITTTTTTTT. No negotiation. You are deliberately saying, "You know what, God, I got this. I think I can do this better than you can." WRONG. So just stop and end it. Please. All of your other Christian friends are waiting for you to wake up.
Tip #2: If you're "dating down" spiritually, END ITTTTTTTT. Again, you're settling for less than God's best here. So many times, we accept what's right in front of us because we're lazy or not really men. It's important to assess all relationships fully, but seriously, find a beautiful woman that loves the Lord and is willing to bake you cookies. They're out there.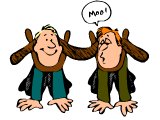 I would never ever ever ever date somebody that isn't on point in her spiritual relationship… it's just that simple. I don't care if she's Jessica Alba, Jessica Biel, and (another hot Jessica but don't say Simpson please) combined; if she's missing the one thing that matters most, she is not God's best for you. Bottom line: If she can't stay with you step-for-step, give that girl her walking papers.
Tip #3: If you're "dating up" spiritually, hang on to them for dearrrrrr life (just kidding). In all seriousness, if you can recognize the fact that you're with someone who is just more "with God", then do something about it and get with God! You're supposed to be the spiritual leader and until you get there you're holding her back! If that's too much to ask to keep this amazing woman of God, then save her the eventual heartache and let her go now.
While we're on the subject… you can't change someone. You might be able to plant a seed, but only God can change someone. NO MISSIONARY DATING. Imagine building a piece of furniture not from Ikea. If you were to build it without instructions (your plan), you would expect some awkward carpentry and it just wouldn't look right. Now imagine building it with the instructions provided (God's plan); that's a good lookin' bookcase.
(P.S. Never buy furniture from Target. I don't think I've ever had a piece of furniture last more than two weeks. Aye.)
Have a great weekend and see you Monday.
About Jayson Schmidt
Founder of the Quarterlife movement. Building an empire for the glory of God and living my dream to make the name of Jesus famous. Get at me on Twitter (@JaysonSchmidt).
Verse of the Week
"But test everything; hold fast what is good."

––1 Thessalonians 5:21 (ESV)
Verse Of The Week
"But test everything; hold fast what is good."

––1 Thessalonians 5:21 (ESV)